A tour of this stunning coastal city where history has been kept safe while the city grew, today you will visit the safe havens for history to come to life. During your time you will have a chance to shop and buy souvenirs. You will head out to the Lara beach where you will stop at the highest cliff complete with a beautiful waterfall. The archaeological museum ends your tour with a fascinating look into the history that has been unearthed in the region.
The highlights on this tour include a visit to Hadrian's Gate, the Clock Tower at Kalekapisi, Republic Square and with its dramatic statue and excellent views of the Mediterranean Coast and the distant Olympos Mountains. Descending from the square, we will explore the narrow, winding streets of historic Old Antalya (Kaleiçi), filled with graceful Ottoman era houses and gardens.
1 hour panoramic boat tour and lunch at a restaurant.
Our next stop is the Duden II Waterfall that is at the highest cliff of Lara Beach.
The day will finish  with Konyaaltı Tunektepe cablecar ride.
The tour concludes with shopping break for those who would like to purchase local goods and souvenirs.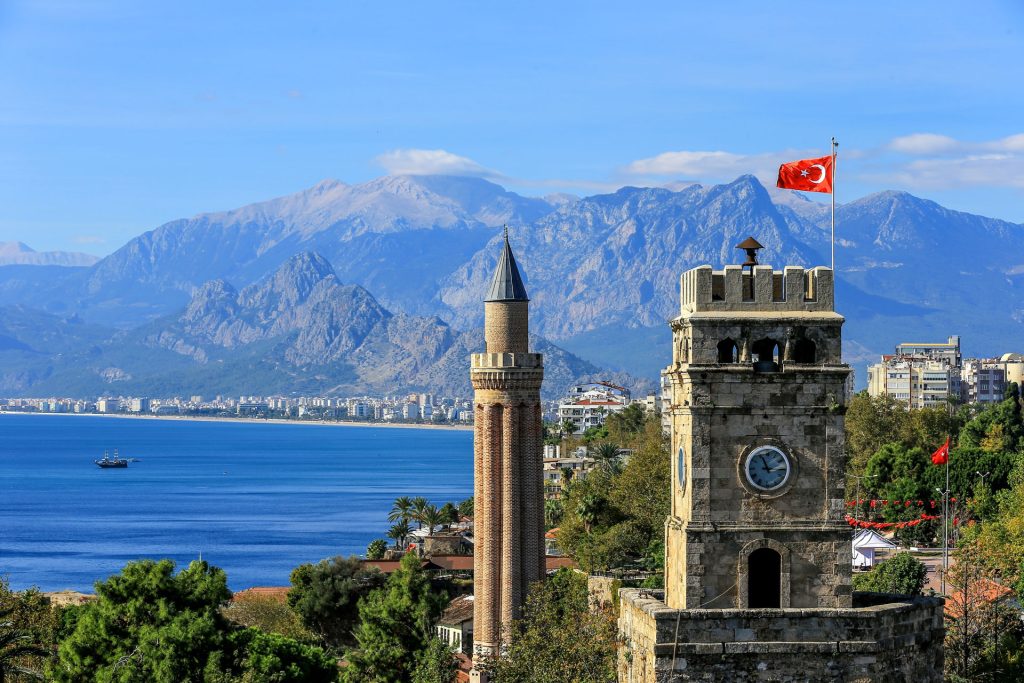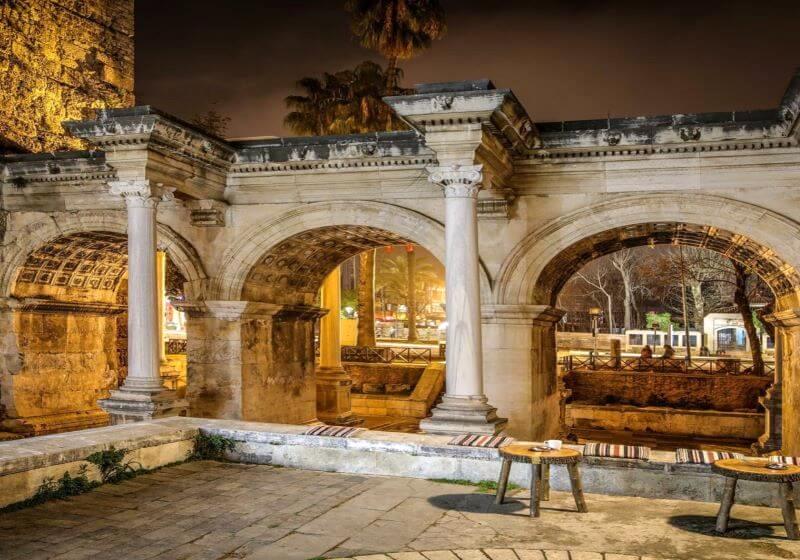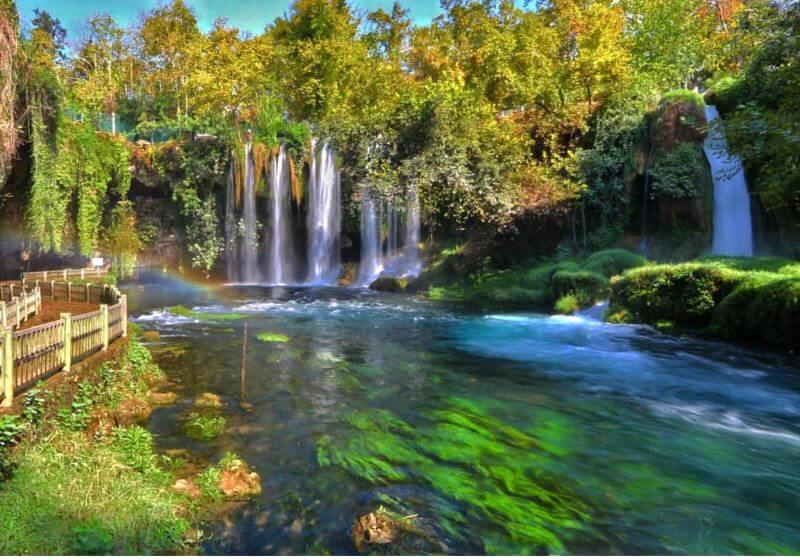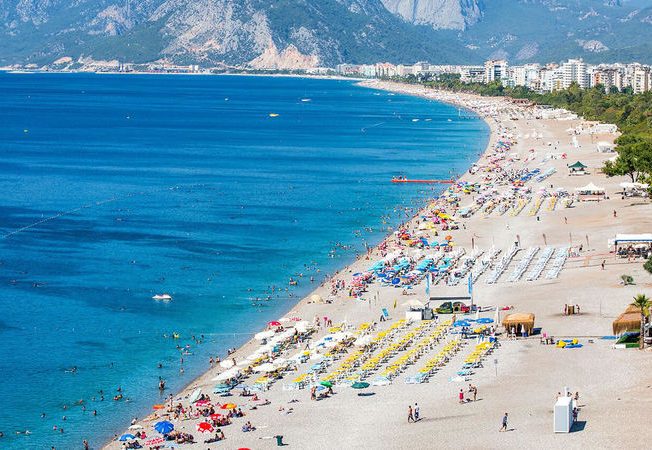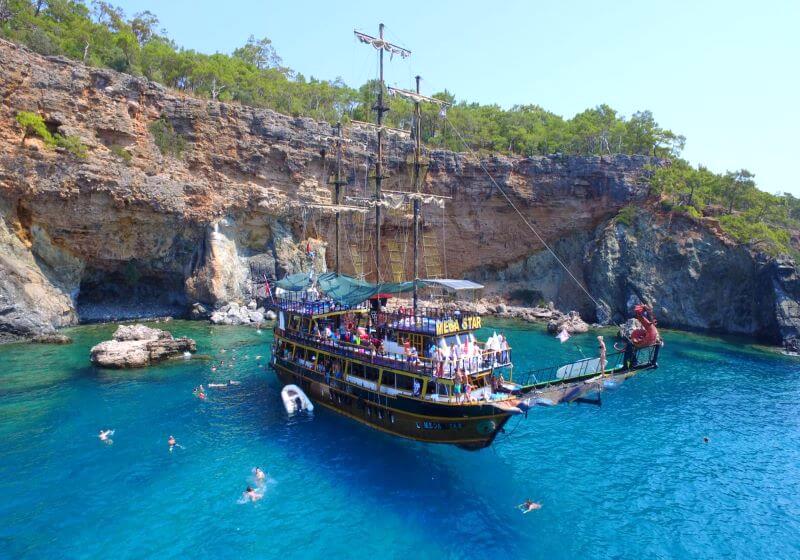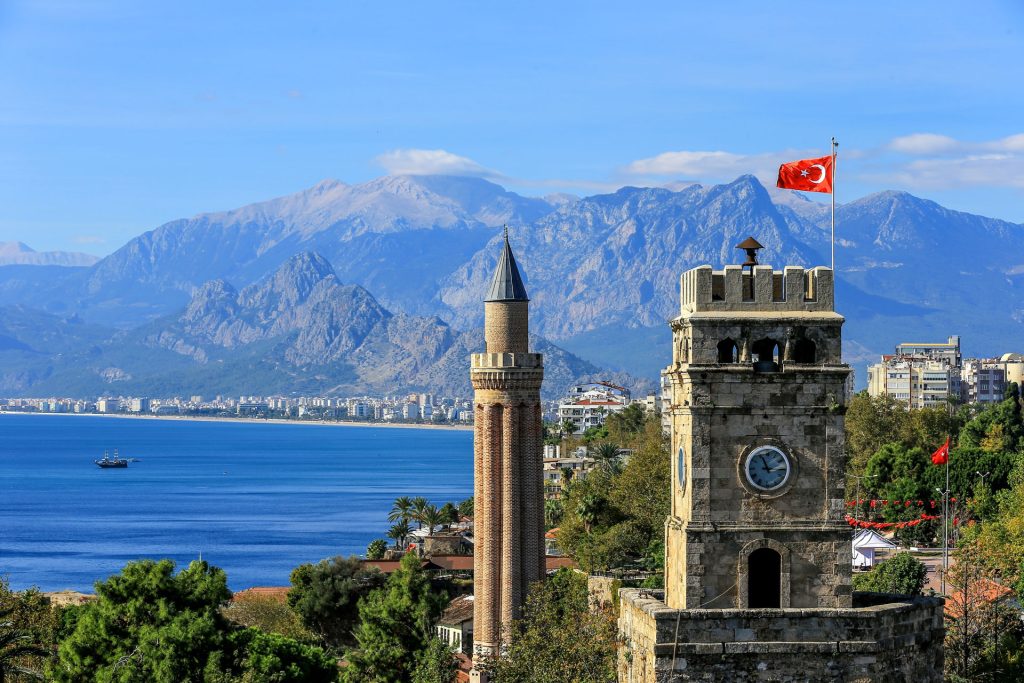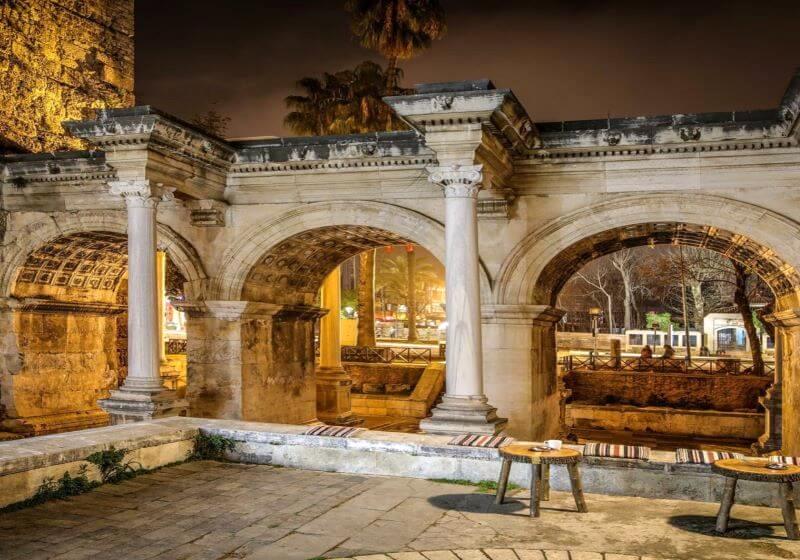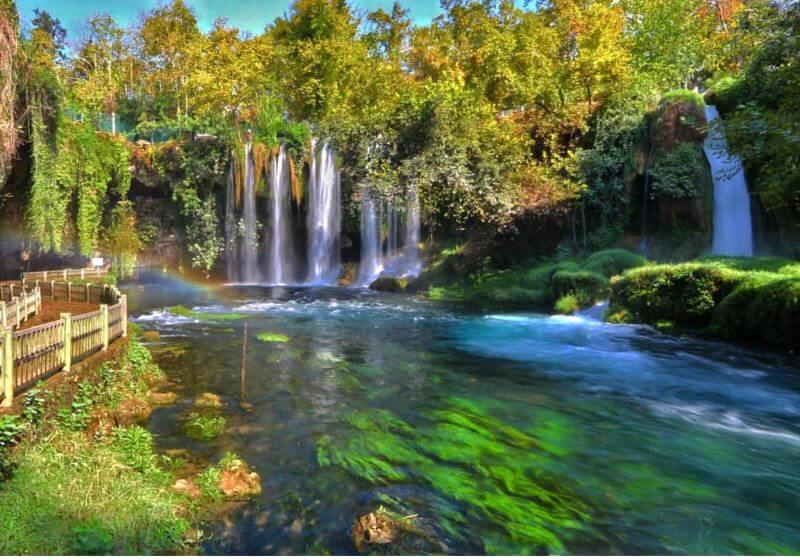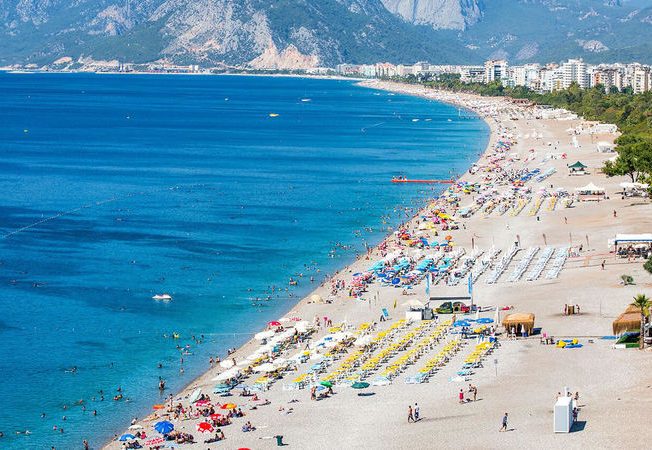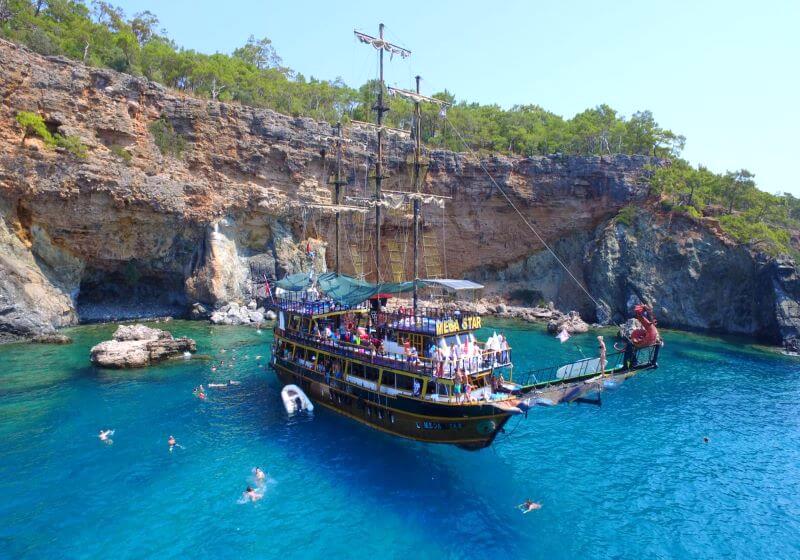 Departure from hotel Transfer to Kemer Marina and start sailing. Stop at Ayışığı bay and the Pirates Cave Swimming and photography, lunch at Phaselis Bay. Visiting Phaselis Ancient Site ( Optional with a fee ) Swimming breaks at different bays Back to Antalya,transfer to the hotel.
Perge, Aspendos and Side Tour
Today you will explore the Ancient sites of Perge and Aspendos where you will find a variety of ruins ranging from the Hellenistic era to the Roman period. This includes Roman Baths, Hellenistic Gates and even a stadium. The beaches of Side offer a relaxing place to swim and view the vistas. 
Explore the ancient sites of Perge and Aspendos and visit beautiful Side and natural waterfall Kursunlu and Manavgat (depending on the season). 
You will be picked up from your hotel in the morning and the tour will begin with a visit to Perge. Tour the stadium, Roman Gate, Nymphaeum, Roman Bath, Hellenistic Gate, Colonnaded Main Street and the Agora. After lunch there will be time to visit one of the waterfalls depending on the time of year. Aspendos is the next stop and is known for its well-preserved theater. 
There will then be time for shopping and a visit to the beautiful beaches of Side. 
Return to accommodation in Antalya.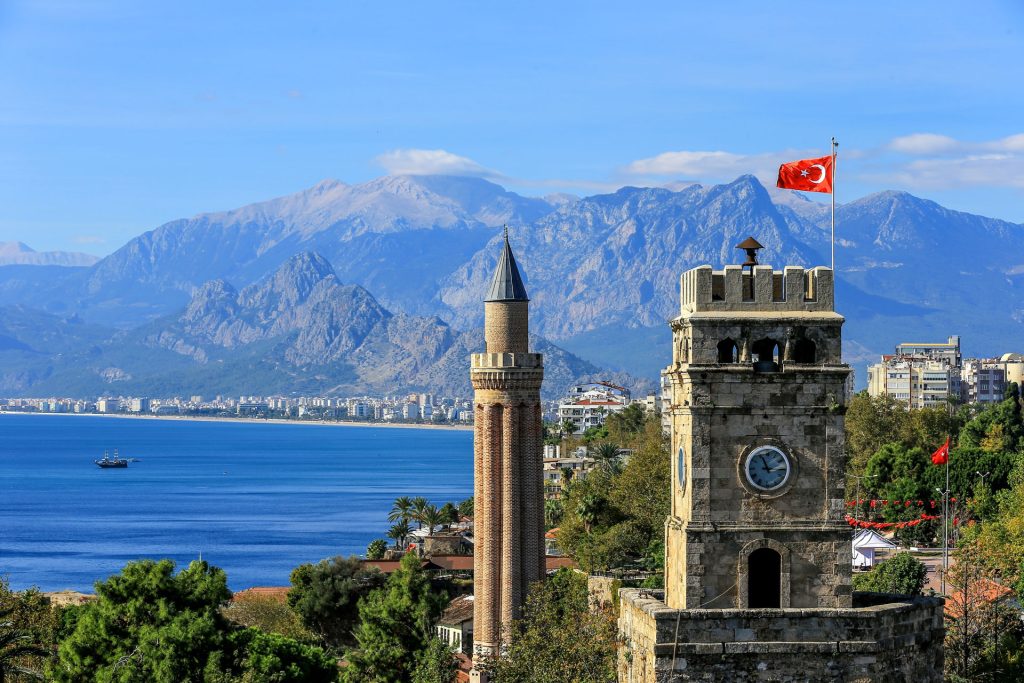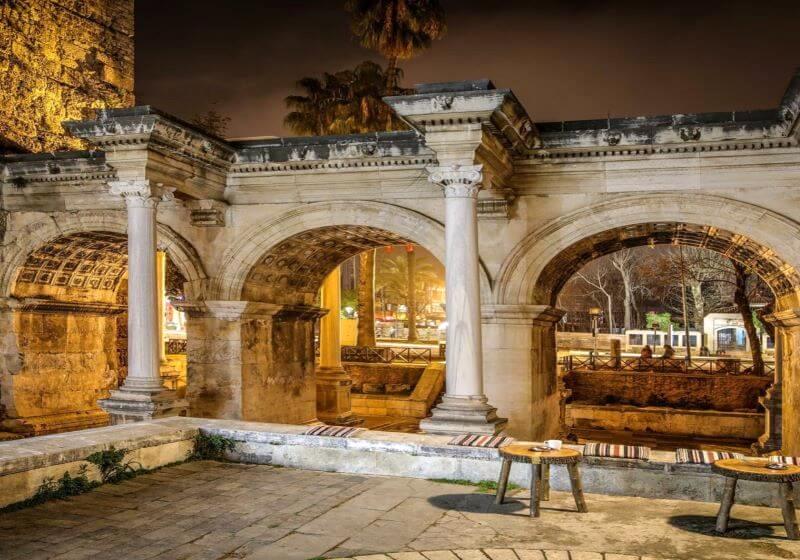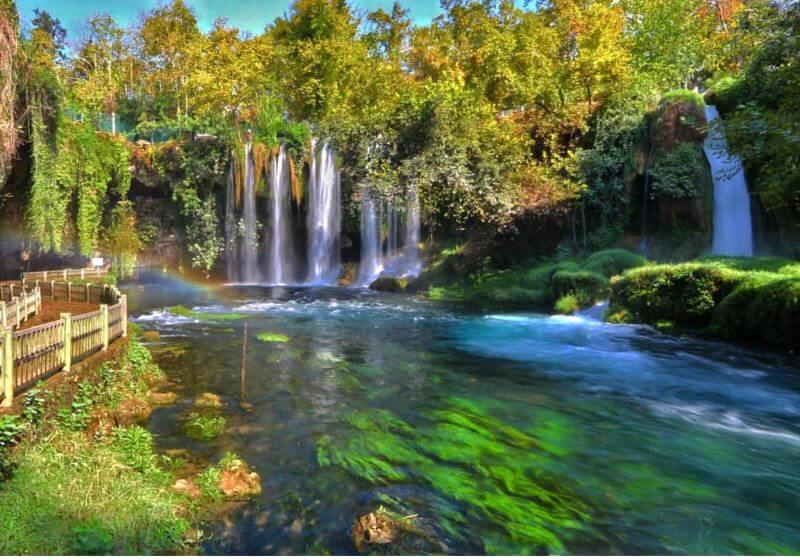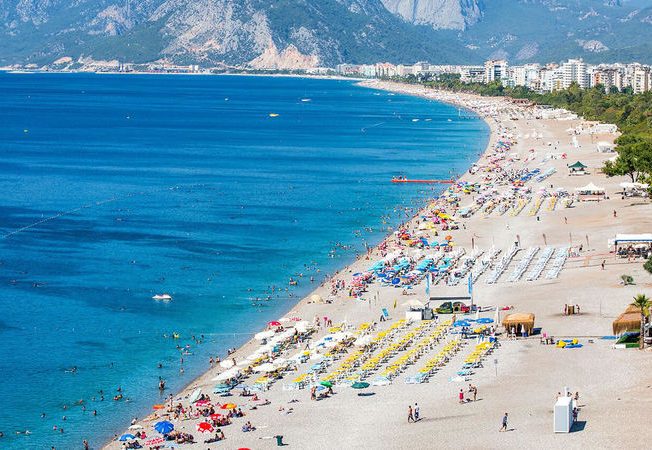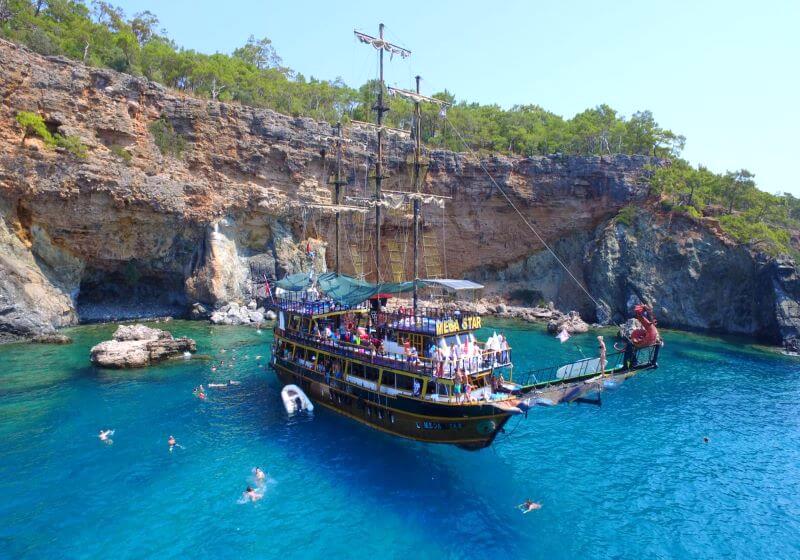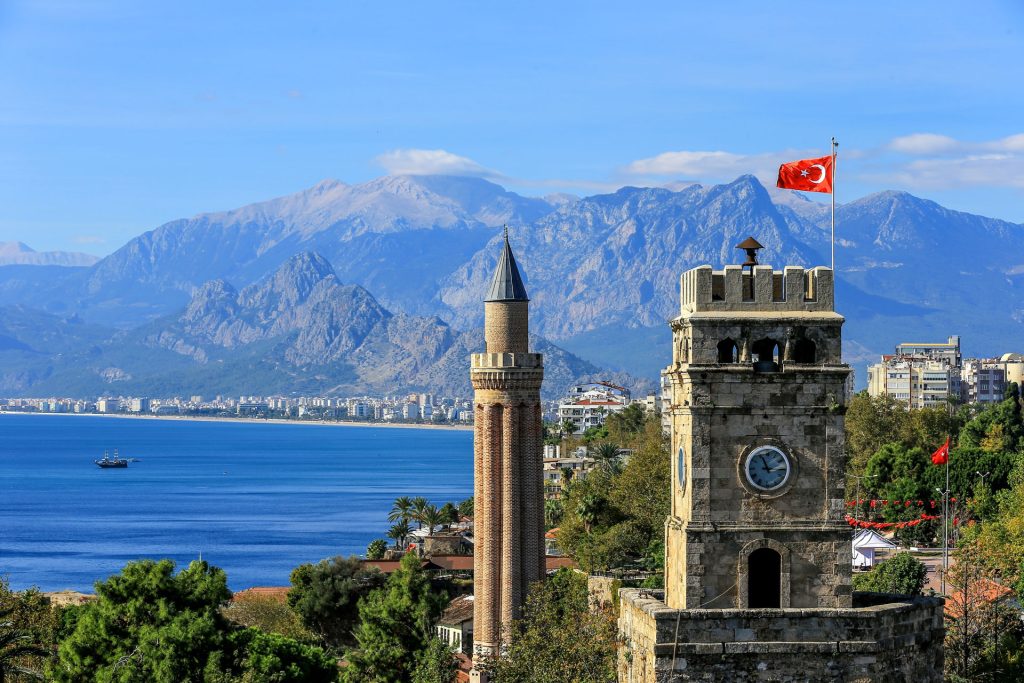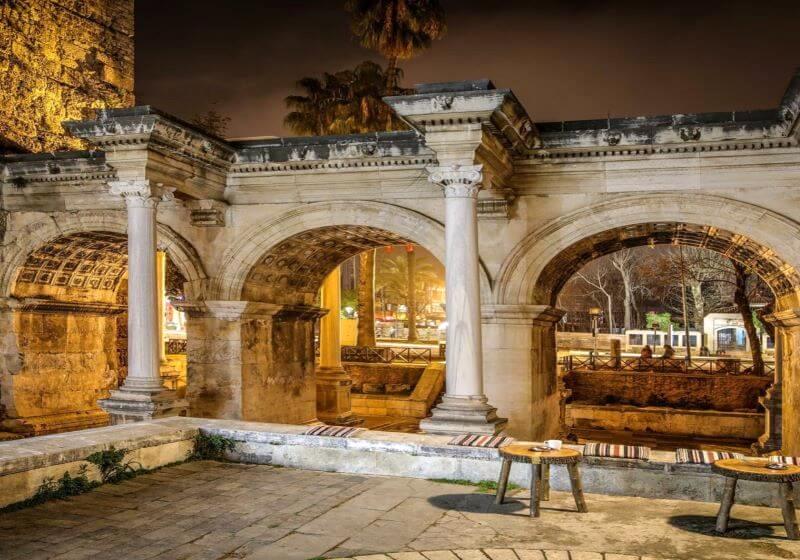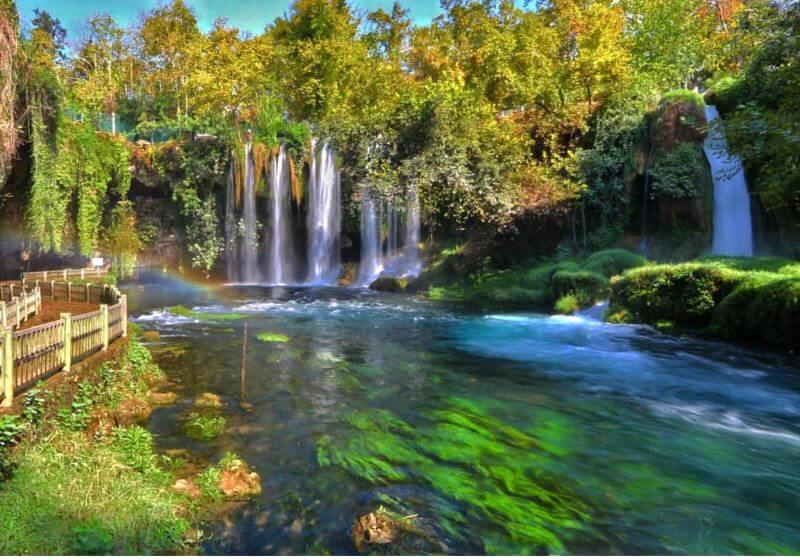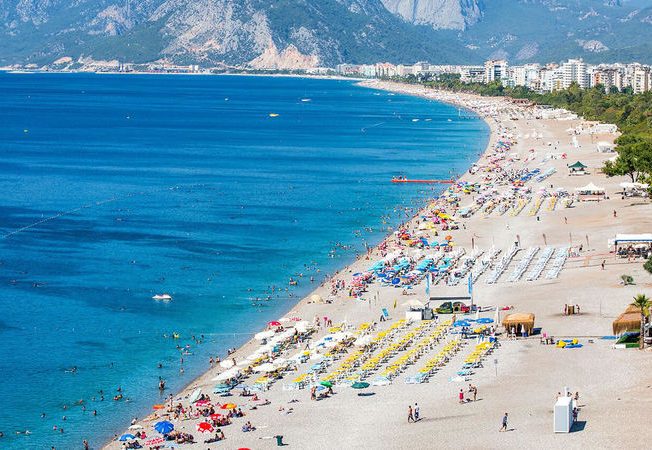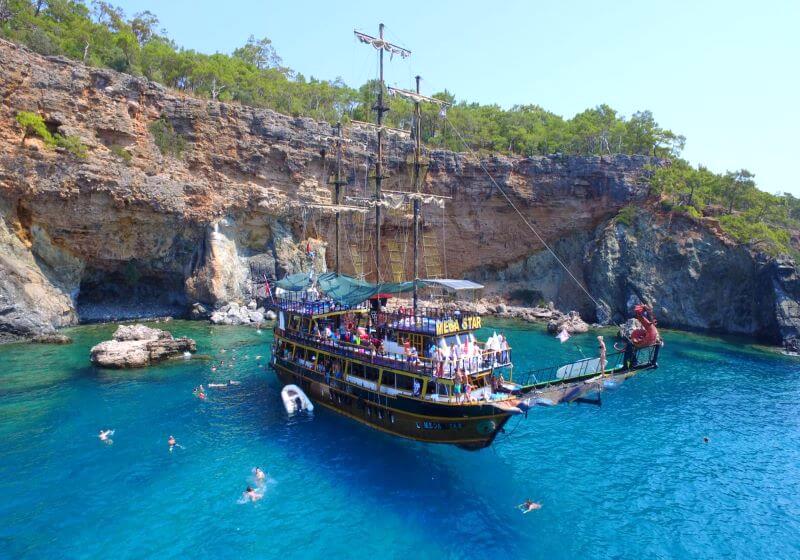 *Please note that this is done between April and October.
The Turquoise coast offers fantastic diving destinations. The Aegean Sea, being part of the Mediterranean Ocean, a large variety of marine creatures can be seen including octopus, crayfish, lobster, eels, cuttlefish. If you are lucky when diving it may also be possible to see dolphins, rays and sea turtles. Amongst the flora of the ocean, bright coloured coral can be found with seahorses hiding in the foliage. 
Your underwater adventure will begin in the morning with pick up from your hotel after you will be taken to the harbour town of Kemer. 
The first of the diving spots is an only 20-minute journey while travelling instructions will be given to those who are diving for the first time. This information is given in their native language. Experienced divers will also receive a brief; however, their information will include dive site choices and upcoming weather that might affect upcoming dives. 
After all, information has been given, beginners are taken down in groups of 5. They are taken to a shallow destination to practice. As the day continues there will be photographs and videos with underwater cameras. As you swim in this underwater world you can see schools of fish, eels, cuttlefish, octopus and crayfish. With luck, you can also see dolphins, rays and sea turtles swimming around. Amongst the flora, you may be able to spot wild seahorse hiding.