Your story starts here...
Discover Cappadocia with the CVB Travel difference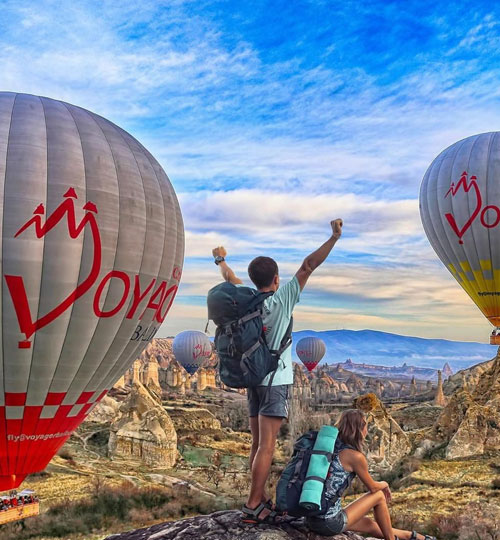 CVB Plus
Duration: 7 Hrs. Location: Cappadocia Price: 00€
What makes the valley unique is the ancient history of its inhabitants. The whole canyon is honeycombed with rock-cut underground dwellings and churches from the Byzantine period..
Ihlara is a township with own municipality in Aksaray Province, Central Anatolia, Türkiye. It is situated at about 40 km (25 mi) from the province seat of Aksaray and near the town of Güzelyurt. The township is famed for the nearby valley of the same name, Ihlara Valley, which is a 16 km (10 mi) long gorge cut into volcanic rock in the southern part of Cappadocia, following several eruptions of Mount Erciyes. The Melendiz Stream flows through the valley.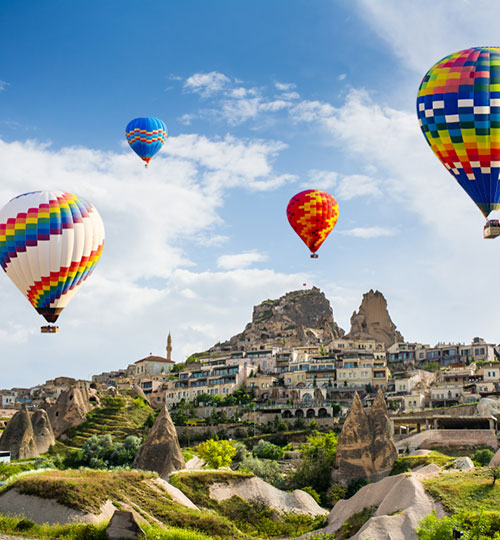 CVB Classic
Duration: 7 Hrs. Location: Cappadocia Price: 00€
This area with unusual topographic characteristics was regarded as sacred and called, in the Scythian/Khatti language, as Khepatukha, meaning "the country of the people of the chief god Hepat", although there are more poetic claims on the origin of the region's name, such as the Old Persian Katpatuka, which allegedly means "the land of beautiful horses".
The eruptions of these mountains which were active volcanoes in geological times lasted until 2 million years ago. A soft tuff layer was formed, 150 m in thickness, by the issuing lavas in the valley surrounded by mountains.
Customize your Cappadocia adventure.
Itineary;
Uchisar Castle Goreme Open Air Museum
Kaymakli Underground city
Love Valley
Devrent Valley
Pasabag

** Visiting places
Choice of Pottery Demonstration in Avanos Handmade Carpet Demonstration
Cultural Stones of Cappadocia Onyx Demonstration
Explore the other activities in Cappadocia...